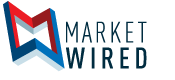 Aviation Week Network's Airline E&M North America Miami Beach, October 18-19
/EINPresswire.com/ -- MIAMI BEACH, FL--(Marketwired - October 16, 2017) -
WHO: Aviation Week Network's Airline Engineering & Maintenance North America, a two-day conference giving key players in the constantly evolving and mature market the chance to discuss the crucial trends shaping the MRO landscape.
WHAT: MRO strategies and fleet management for a mature and competitive market.
The aviation and aerospace industry represents $41 billion in South Florida and the region is one of the largest in the Maintenance, Repair and Overhaul (MRO) sector. The conference will:
Serve as a platform for all the key market players to exchange their hands-on experiences and develop best practices in MRO
Help attendees acquire up to date knowledge on the latest trends in this region and key insights on how these changes will impact the market going forward
Offer networking with airlines and the supply chain over two dedicated evening receptions and built in networking breaks
Qualified airline employees can attend for free by registering here Airline Pass
WHEN: October 18-19, 2017
WHERE: The Palms Hotel & Spa, 3025 Collins Ave, Miami Beach
SPONSORS: Sponsors include CFM, Xtreme Aviation, AJW, Enterprise Florida, Greater Fort Lauderdale Alliance, and the Greater Miami Aviation Association.
SPEAKERS: Attendees will hear industry leaders and executives from AAR, AFI KLM E&M, Airbus Americas, AJW Group, GA Telesis, GE Aviation, HEICO Aerospace, and Xtreme Aviation. See here for full agenda.
HIGHLIGHTS:
Aviation aftermarket industry analysis
Panel discussion: the evolution of the aftermarket
Panel discussion: aircraft lifecycle management: MRO options and operational optimization
Fleet demographics: analyzing retirement trends and the aircraft backlog
The future of parts supply and inventory management strategies
Advanced repair applications for current and next generation fleets
REGISTRATION:
For media credentials please contact: Elizabeth@thebuzzagency.net
Registration hours are Wednesday, October 18 from 8 - 9 a.m., and Thursday, October 19 8:30 -9:30 a.m. Conference hours are 9 a.m. to 5 p.m. on Wednesday, October 18 and 9:30 a.m. to 4 p.m. on Thursday, October 19. Networking receptions take place on Tuesday, October 17 from 6 to 8 p.m. and on Wednesday, October 19 from 5 to 7 p.m. giving attendees the opportunity to socialize with airline employees and other industry decision makers.
ABOUT AVIATION WEEK NETWORK
Aviation Week Network is the largest multimedia information and services provider for the global aviation, aerospace and defense industries that has a database of 1.2 million professionals around the world. Industry professionals rely on Aviation Week Network for analysis, marketing and intelligence. Customers include the world's leading manufacturers, suppliers, airlines, business aviation operators, militaries, governments and other organizations that serve this global market. The product portfolio includes Air Transport World, Aviation Week & Space Technology, AC-U-KWIK, Aircraft Blue Book, Airportdata.com, Air Charter Guide, AviationWeek.com, Aviation Week Intelligence Network, Business & Commercial Aviation, ShowNews, SpeedNews, Fleet and MRO forecasts, global maintenance, repair and overhaul (MRO) tradeshows and aerospace & defense conferences.
ABOUT INFORMA
Aviation Week Network is part of Informa, the international business intelligence, academic publishing, knowledge and events group. Informa serves commercial, professional and academic communities, helping them connect and learn, and creating and providing access to content and intelligence that helps people and businesses work smarter and make better decisions faster.
Informa has over 7,500 colleagues in more than 20 countries and a presence in all major geographies. It is listed on the London Stock Exchange and is a member of the FTSE 100.

Powered by